Action Now! Sign the petition to UCU
For UCU to announce action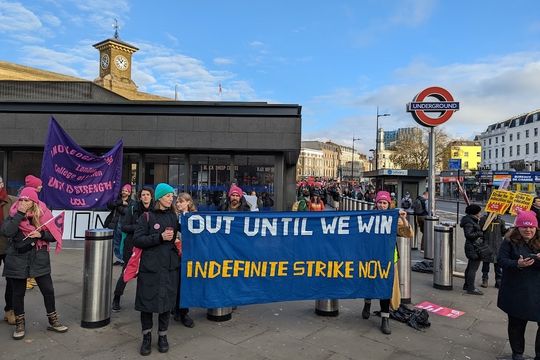 bulletins
Action Now! Sign the petition to UCU
For UCU to announce action
As UCU members, we have gone through three days of industrial action to kick off this new phase of the campaign. For many branches, this was the first time taking action like this. Elsewhere, the turnout has been the highest in years - and the mood on the picket lines was confident and angry.
One of the big topics of debate on the picket lines, the demonstrations, and meetings afterwards was what will happen next. Democracy in unions isn't just about principles, it is also vital for building mass campaigns. We need members to have a say in these strikes because we are the ones throwing ourselves into building them.
UCU nationally has regularly posted how effective the action has been so far. Yet, we are now looking forward with no plan of action on the table, despite promises from officials and staff. At first, there were rumours about calling a marking boycott and indefinite action, now it sounds as if negotiations will continue until the end of January.
For those of us who marched past the negotiations with UCEA, we meant it when we chanted "don't sell us out!" We have been here before in previous disputes, but this time it needs to be different. A few more days of action is not going to win this dispute. Indefinite action and escalation is the only way we are going to finish this dispute. We need time to make this as effective as possible.
We, the undersigned members, call on UCU to immediately call for indefinite action at the start of term in 2023. If plans have not been made or agreed, we demand that members and branches participate in a democratic decision making process to agree the next steps.
---
---
read next