Calling all worker photographers!
A call for photos from below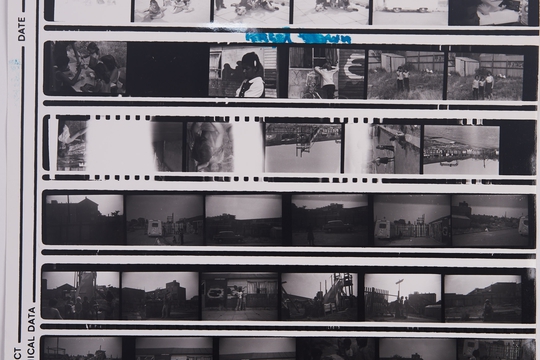 inquiry
A call for photos from below
Photos from Below is a new project from the Notes from Below collective, which aims to develop our ability to see the world from the perspective of our class. This project can be thought of as a visual wing of the worker's inquiry revival. For us, worker's inquiry is the essential basis for class struggle, and photography offers another avenue in which to pursue this.
As part of this new project then, we are looking for photo correspondents who would be interested in carrying out a visual worker's inquiry in their workplace, with the goal of building a collective image of what work looks like today from the perspective of workers.
If it is safe for you to do so1, we would like you to experiment with producing images of your work. Some questions we're interested in exploring are:
What do you like or dislike about work?
How does your boss/company view you; and how do you view them?
What does 'power' in your workplace look like and how is it distributed
What role does surveillance/photography already play in how workers are disciplined
It's up to you to decide what your photos look like - they can be in colour or black and white, pretty or ugly. They can be taken on a film camera or on a mobile phone. They can be directly of your work, or of staged reenactments of it. What's important is that you try and photograph your work in 'a hard, merciless light' - i.e., how it really is. You can also experiment with putting your photographs in a sequence or enhancing their meaning by adding captions. At a minimum we ask that you include a brief explainer why you chose to take the images you did.
The photos will go towards a new issue of the Notes from Below journal, which will focus on the history and practice of worker's photography - i.e., the militant activity of producing images for and by the working classes.
We will also be hosting a workshop on visual worker's inquiry and worker's photography, where you can discuss any ideas you have and find inspiration. This will be held at MayDay Rooms on Thursday 1st June at 6pm. If you want to attend, just sign up via this eventbrite link!
If you want to submit to our Photos from Below project, you can do so either by emailing [email protected], or submitting your photos and any accompanying text via this form below:
---
Some workplaces will have rules about producing images of the workplace. Make sure you cannot be reprimanded in any way for taking photos. Get creative. Make sure you get the consent of any colleagues before using photographs in which they are identifiable. ↩
---
---
read next
---
issue