UVW ¡presente! at international independent union congress in Italy
Report from the founding Congress of the International Confederation of Labour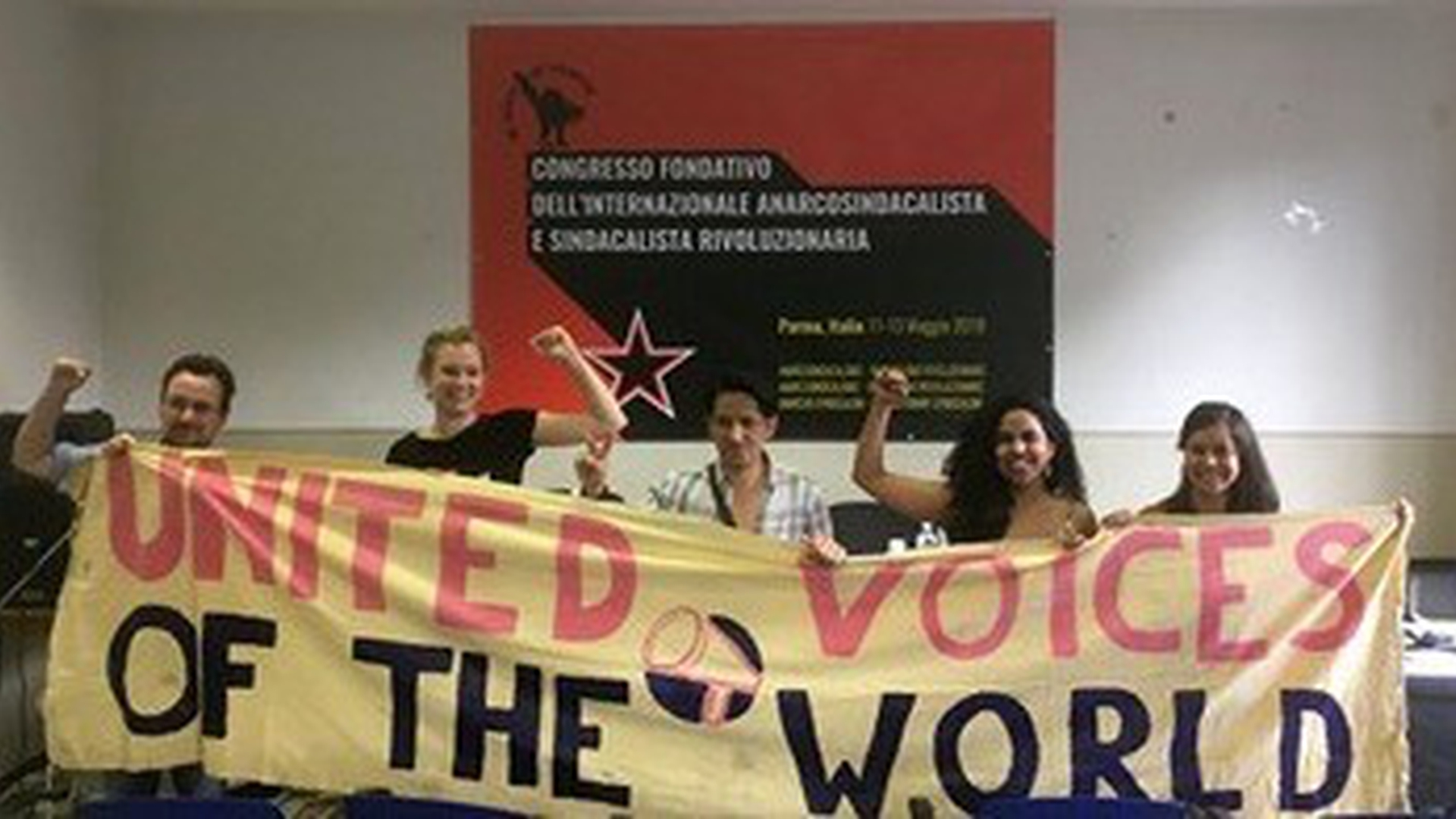 inquiry
UVW ¡presente! at international independent union congress in Italy
Report from the founding Congress of the International Confederation of Labour
United Voices of the World was proud to be invited to Italy last week to observe the founding Congress of the International Confederation of Labour, a new initiative to unite independent unions and workers' organisations across frontiers.
UVW representatives Claudia Turbet-Delof, Juliana Salgado Vega, Wilson Tovar and Paul Salgado joined other union activists and organisers from 17 countries at the Congress in the city of Parma.
'To listen to the experiences and learn about the work that union activists in different parts of the world are involved in, and to be able to share the lessons of the UVW's struggles with others during the days of the congress, has been an important and necessary experience,' said Wilson. 'To organise in independent unions run by and for the workers is to work for social justice.'
Delegates and observers from Greece, Brazil, Morocco, Bulgaria, Netherlands, Belgium, Germany, Italy, Catalonia, Spain, Poland, United States, Canada, France, Austria and Argentina sent solidarity messages or attended the Congress, which was organised at the headquarters of the Italian independent USI union.
The idea behind the union confederation is to reignite practical international solidarity between workers in struggle that, in the words of Spanish CNT union organiser Miguel Pérez, 'has to be shown in acts that go beyond issuing communiqués or holding pickets of solidarity.'
Italian USI delegates emphasised the historical anarcho-sindicalist and revolutionary-sindicalist origins of many of the participating unions and collectives: 'Today, and even more so tomorrow, a combative libertarian international trade union organisation is needed to defend workers effectively, and to build a new, free and equal society independently of the traditional political party and union structures.'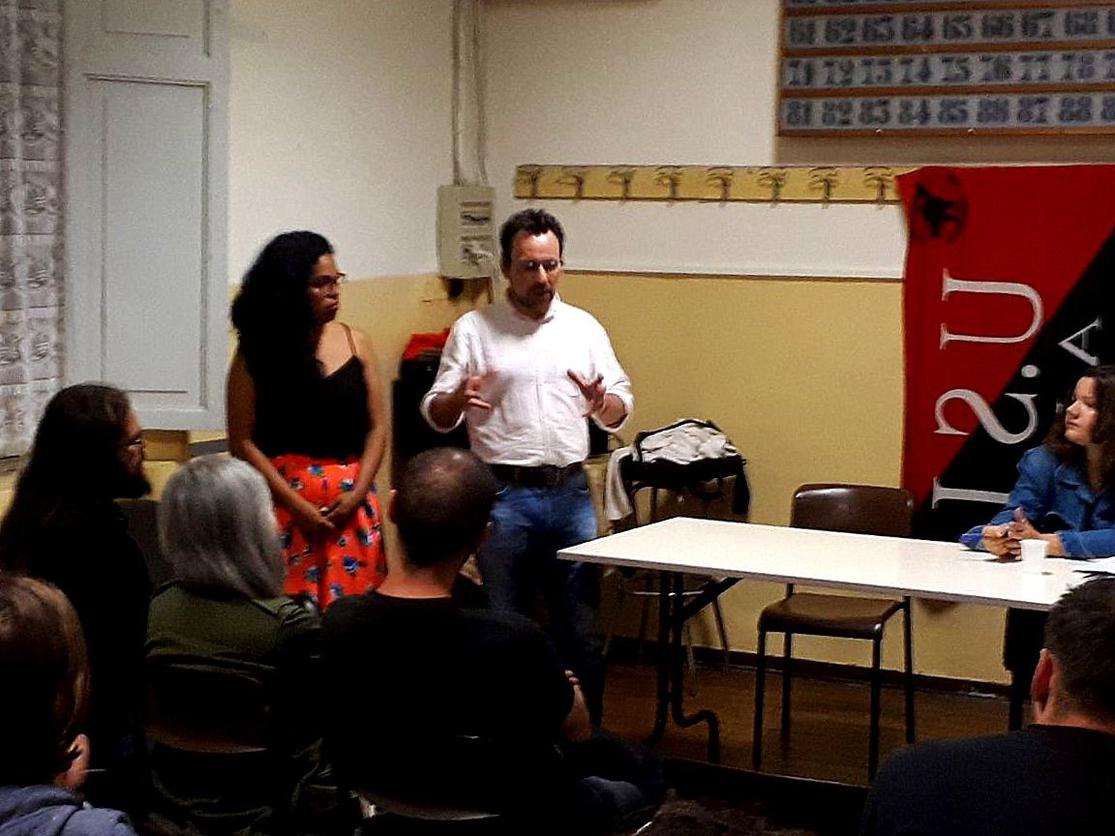 Anna Baum, an organiser with the German Free Workers' Union in Berlin, explained that the new confederation intended to share resources and information across frontiers among independent unions, focussing on workers who work for the same corporation, but in different countries.
'An emphasis will be made on sharing campaign aims, for instance in fighting for a collective agreement across sectors that includes protecting migrant workers from immigration checks,' Anna reported.
'Campaigning and organising resources will be shared on a joint website or platform, and workshops and conferences bringing workers in struggle in other countries such as China and Indonesia, together with Italians, Germans and Polish workers, for example, will also be held, with unions from the wealthier nations financially supporting workers from low income countries to attend.'
There was discussion about coordinating research on international labour laws, and an idea to register the confederation with the International Labour Organisation so as to be able to take cases of abuse of workers' rights by multinational corporations to international tribunals.
Several union activists from Catalonia, Brazil and Greece emphasised how workers are more frequently organising wildcat strikes, road blockades and other imaginative acts of resistance to counter the lack of response from official trade unions and traditional political parties which have failed to defend workers' interests.
Mass workers' migration across frontiers, combined with the increasing ease of communication technology that allows these workers to stay in contact with struggles back home and connect to struggles in their destination country, mean that independent unions and collective organisations should step up their cooperation and, in the words of Bulgarian Autonomous Workers' union organisers, 'look towards building an international resistance movement'.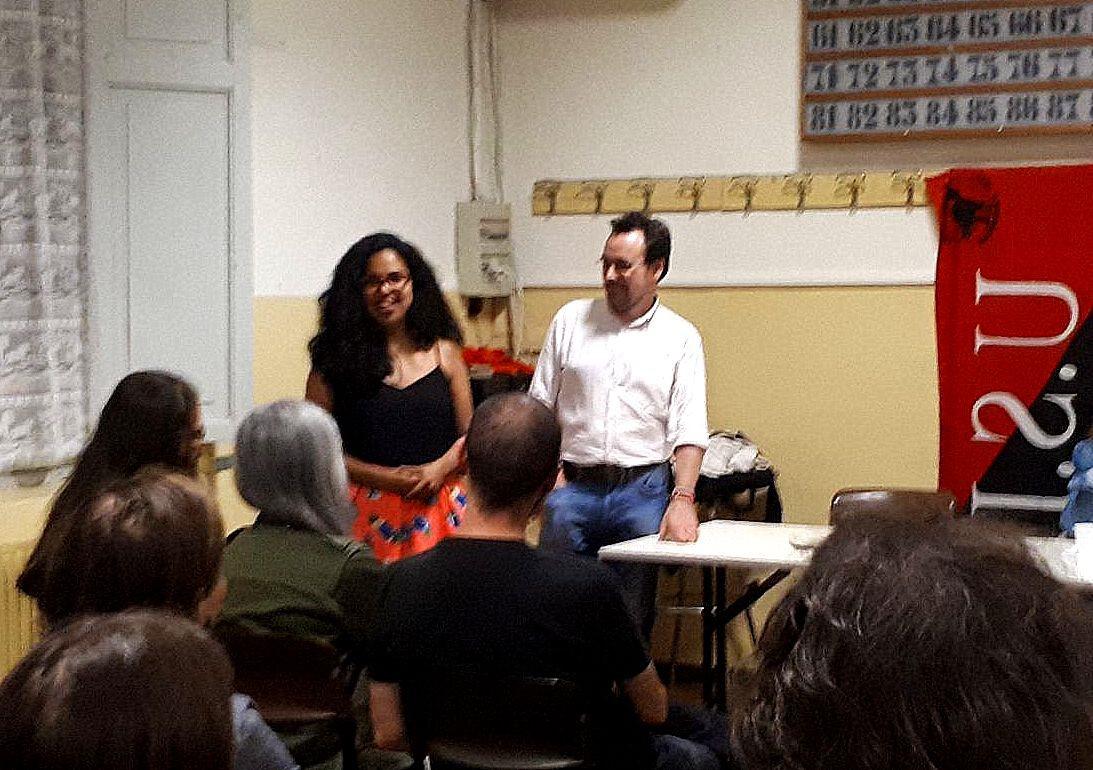 UVW organiser Claudia Turbet-Delof concluded that the congress had been 'an enriching experience, especially for me as a feminist, migrant trade unionist, and has stirred profound reflection on what union organising means to me and what we, as workers, hope to achieve.'
'But the biggest lesson I take from the congress – after many comrades expressed admiration for our work - is the realisation that our union, UVW, is distinguishing itself as one of the great revolutionary, non-hierarchical, direct organising action unions that is inspiring many people internationally.'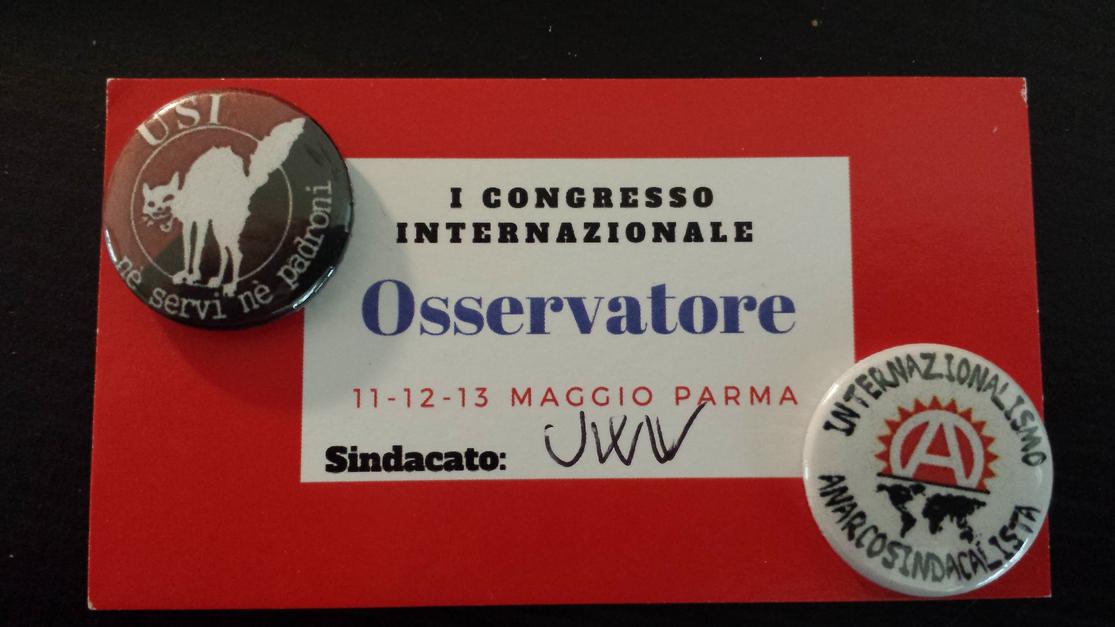 ---
---
read next